Nurturing the role of creativity in transforming law and governance

The Australian Earth Laws Alliance believes that cultural change is a vital part of building Earth centred law, governance and ethics, and that's why we have a strong Earth Arts Program and an Earth Arts Collective.
Please visit our dedicated website for our Earth Arts Program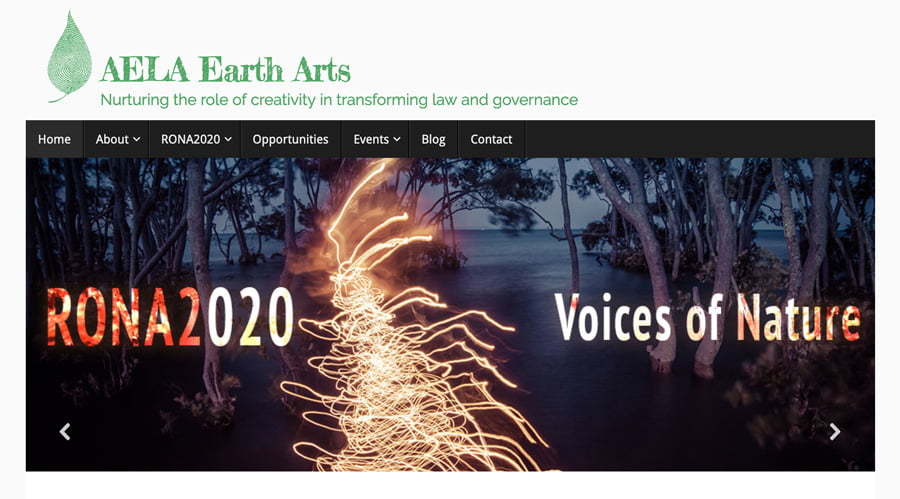 HOW TO GET INVOLVED WITH AELA'S EARTH ARTS PROGRAM
please visit our new, dedicated earth arts website – www.eartharts.org.au
---
Past Events and Projects
Please click on the links to find out more about – and see photos from – the events below:
RONA18 - Celebrating the Rights of Nature
In 2018, AELA's Earth Arts Team is hosting "RONA18" an amazing series of connected events, promoting, educating and celebrating the Rights of Nature.
RONA18 has been designed to promote cultural engagement with the emerging, global, Rights of Nature movement, and to celebrate the Australia Peoples Tribunal for Community and Nature's Rights, which is being held on Saturday 27th October 2018 in Brisbane.  AELA's intention is to blend the creative re-interpretation of environmental governance with cultural responses to the rights of the natural world to exist, thrive and evolve. Find out more about the 2018 Australian Peoples Tribunal.
NATIONAL EXHIBITION - The National Exhibition will run from October 23-28 in Brisbane, in conjunction with AELA's week of exploring and celebrating the Rights of Nature. Visit this website for all the information, and see the RONA18 poster for event details.
REGIONAL EVENTS  - A number of communities are hosting Rights of Nature arts events and gatherings, as part of RONA18.  Visit the "Regional Response" page here.
VIRTUAL GALLERY - visit our Virtual Gallery, to see photos from the National Exhibition, Regional Responses and independent artists
RONA16 ('Rights of Nature Australia, 2016') – around Australia
View the catalogue from our 2016 Arts Program, which was connected to the Peoples Tribunal for the Rights of Nature Australia.
Earth Leaders Lab – July 2014, Bundanon NSW
In conjunction with Bundanon Siteworks, AELA worked with De Quincey Co and Lean Productions to run a 1 day workshop that brought people together from the arts, education, law, science and architecture, to explore how our different professional traditions engage with caring for the Earth.  Our National Convenor, Michelle Maloney, also joined a panel facilitated by ABC journalist Robin Williams, and AELA Project Manager Jules Livingstone led workshop discussions with Bundanon participants about Earth laws topics.
This art exhibition was created in partnership with Professor Marian Drew and her colleagues and students at the Griffith University College of Art.  It opened in conjunction with AELA's 2013 Wild Law Conference, titled "Living within our Ecological Limits – Law and Governance for a Finite World".
In partnership with De Quincey Co. This workshop was organised by De Quincey Co, to bring Earth lawyers, indigenous community leaders and artists together to explore Earth jurisprudence. AELA's National Convenor Dr Michelle Maloney gave a talk and led workshop discussions at the event.